okconguest - September 2, 2013 in Geneva, Invited Speakers, OKCon, OKCon 2013, open culture, Open Knowledge Foundation, Robert Musil
The ninth in our series guest post by OKCon 2013 speakers is by Primavera De Filippi, Mario Purkathofer and Daniel Boos. They will be holding the satelite event 'Re:Public Domain Remix + Walk', part of the Open Culture programme, on Thursday 19 September, 10:00 – 18:00 @ KulturBüro, Rue de Berne 63, 1201 Genève.
---
The Re:Public Domain Remix is an event run by
Dock18
, the
Open Knowledge Foundation France
,
Wikimedia
(France & Switzerland) and
Migros Kulturprozent
aimed at encouraging people to remix public domain works in a creative way. In France a
Public Domain Remix partnership challenge
was started specifically seeking to promote the use and reuse of public domain works through an interdisciplinary and transmedial approach: rather than following the same medium, we encourage people to shift from one medium to the other (e.g. remixing a literary work into music, a photograph into a sculpture, etc). In Switzerland four Re:Public Domain events will explore the use of public domain works based on tools (eg. serigraphy, 3d printing, apps) build by artists. Overall the goal of all this activities is to promote the public domain by showing what can actually be done with it.
10:00 -13:00 @ Kulturbüro
Invited artists will act as mediator between the artworks and the public, who will be invited to remix these works. Each artist will be responsible for coordinating actions within its own stream or category, encouraging people to remix the works in front of them in new and creative ways. Each artist will be in charge of answering questions and sharing their own skills (e.g. explaining which kind of tools can be used to remix these works, and teaching people how to actually use those tools).
Serigraphy by So:ren Berner, Public can print their own t-shirt with Public Domain Materials. Bring your T-Shirts!
Track Raid mit Ableton User Group, Sound Remixing with Public Domain Materials. Bring your own laptops with Ableton Live
3d Printer with Fablab Zürich, the sculpture "Neue Badende" will be printed in different colors on a 3D-Printer.
App by Christoph Stähli, a mobile audio application to remix Public Domain materials. Bring your mobile phones!
The public will be responsible for bringing joy and creativity. Participants will be invited to either work individually on one work or to collaborate towards the creation of a larger multimedia works.
15:00 -18:00 Monte Salève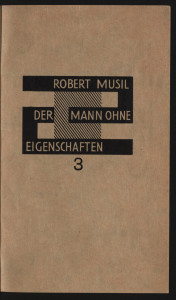 Walk & Book Presentation
Meeting 15:00 at Kulturbüro Geneve
In the afternoon, we will do a walk to the woods of Mont Saleve, where we present the new book by D18 Edition & Typolibre. Reading some fragments, doing field records, presenting some remixes on the wild side together with 15000 fragments by Robert Musil. His unfinished novel The Man Without Qualities is generally considered to be one of the most important modernist novels. However, the novel has not been widely read both because of its delayed publication and intricate, lengthy plot. Musil died on April 14th 1942 in Geneva.
Martha (his wife) wrote to Franz Theodor Csokor that taking off his clothes in the bathroom, maybe when doing gymnastics or just making a hefty movement, he had been hit by a stroke and, when she found him a few minutes later, did not look dead at all but so alive with some mockery and astonishment on his face. He was 61 years old and only eight people were present at his cremation. Martha cast his ashes into the woods of Mont Salève. Musil's works entered the public domain on January 1st, 2013.
Bureau Culture Geneve
Monte Salève
---
Primavera De Filippi
Primavera De Filippi is a researcher at the CERSA / CNRS / Université Paris II. She is currently a research fellow at the Berkman Center for Internet & Society at Harvard, where is investigating the concept of "governance by design" as it relates to cloud computing and peer-to-peer technologies. Primavera holds a PhD from the European University Institute in Florence, where she explored the legal challenges of copyright law in the digital environment. Primavera is an administrator of the Communia association for the public domain, a coordinator at the Open Knowldege Foundation and legal expert for Creative Commons in France. She is also the co-founder of an artistic collective that produces interactive (digital and mechanical) works released under open licenses.
Mario Purkathofer
Living in Zurich in gaps since 1998 (Residence Status C). Studied sculpting, sociology, e-business, German philology, and new media at the ZHDK from 1998–2003. Graduated 2003 in Zurich. Founded the Dock18 Space for Media Cultures of the World in 2005, and has been in charge of Dock18 since then. In his free time he teaches computer science at the free catholic school in Zurich, and supervises the project work. Other than that he does freelance work in the areas of project consultancy and innovation management. He developed the project Public Domain together with Daniel Boos, with continuous events since 2008.
Daniel Boos
Daniel Boos lives in Zurich and works in Bern or Zurich. He is active in Digitale Allmend, where he was a member of the board until early 2012. Together with Dock18 he organized the Public Domain Jam. His particular interest is in the question of how works in the public domain can be creatively acquired and used again. He is interested in, and was active in the context of different network policy initiatives. These included groups such as communia, trash.net, Creative Commons Switzerland, SIUG. This concerned, among others, topics such as copyright, camera surveillance and the ironic presentation of prizes to surveillance operators. Daniel Boos is a social scientist and has a PHD from the ETH Zurich.