Brian Glanz - June 6, 2013 in Meetups, san francisco
Following this event, Matt Senate of
@PLOS
blogged on their
Recipe for a Good Event.
It's recommended reading when hosting a popular meetup. I started open notes for the event at
http://okfnpad.org/20130606sf
. Below the following Meetup.com embed, I have published select tweets, photos, and other reports from
#okfSF
and other media. You can also
check out our recap of the #okfSF meetup from March 2013
.
the view from the Google+ Hangout
packed house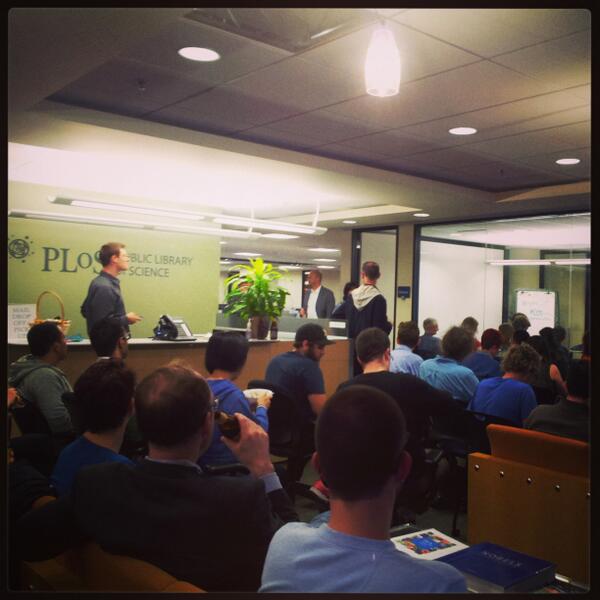 Open Access
in Brasil
Alexandre Hannud Abdo, Wikimedia Brazil, and Post-doctoral researcher, Universidade de São Paulo 
http://cecm.usp.br/~eris/en/
 via Google Hangout…
 at the University of California, Davis

MacKenzie Smith, University Librarian, UC Davis
speaks (photo, right by
@SameerVerma
)
"We <3 librarians – the lifeblood of OA!!!"
— Marina Kukso, PLOS
and reproducibility
markdown for science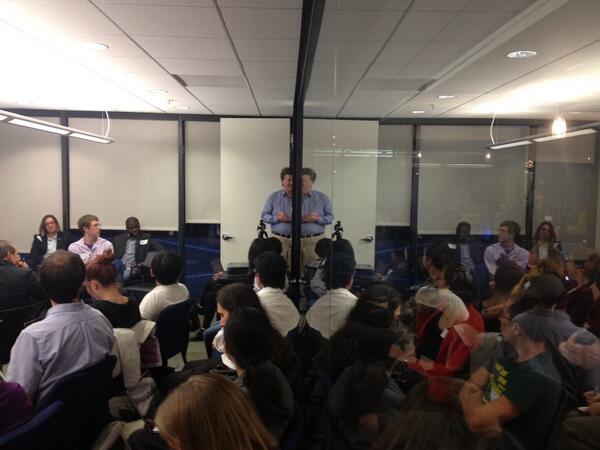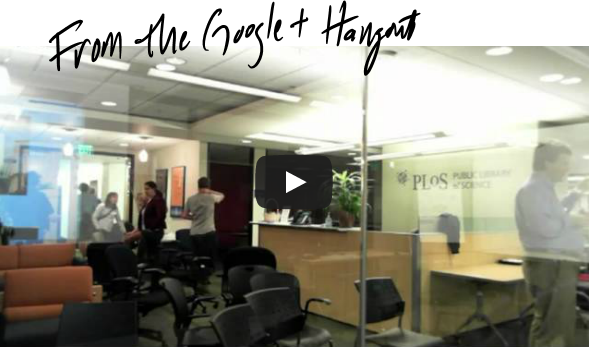 the run-up
in our last episode, at wikimedia
Check out our recap of the first 2013 #OKFsf meetup
which opened with
@
jwyg delivering: